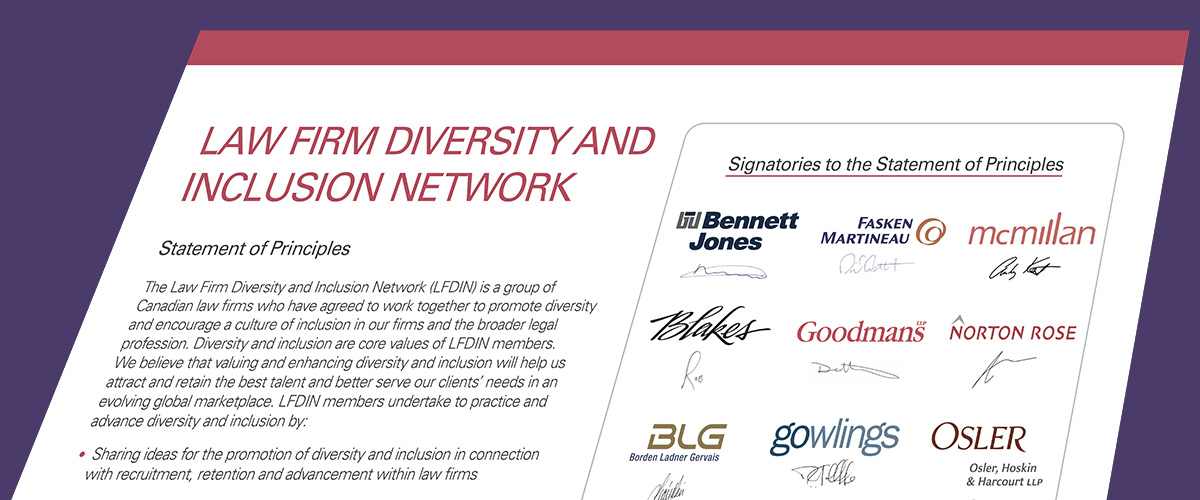 The Law Firm Diversity and Inclusion Network (LFDIN) is a group of Canadian law firms who have agreed to work together to promote diversity and encourage a culture of inclusion in our firms and the broader legal
profession. Diversity and inclusion are core values of LFDIN members.
We believe that valuing and enhancing diversity and inclusion will help us attract and retain the best talent and better serve our clients' needs in an evolving global marketplace.
Read More »